Mission Statement
To wipe out hatred from the hearts of humanity and unite them under the umbrella of divine love.
Mission Activity Map
LORD RA RIAZ GOHAR SHAHI
Lord Ra Riaz Gohar Shahi is a towering Universal Spiritual Personality given different titles in different religions. He is the Promised Messiah, Foretold Kalki Avatar and Awaited Imam Mehdi.
HIS HOLINESS YOUNUS ALGOHAR
HIS HOLINESS YOUNUS ALGOHAR
His Holiness Younus AlGohar is the Official Representative of Lord Ra Riaz Gohar Shahi.
LORD JESUS CHRIST
Lord Jesus Christ is not just confined to Christianity. We introduce His Esoteric Person to mankind!
Ms Claudia was visited by Lord Ra Riaz and given Invocation of the Heart in her dream before meeting our team at the New Life Expo in New York. View her testimony here

United States of America

Mr Sharma is completely blind. However, when his heart was initiated with the name of the Lord and he was physically shown Lord Ra Riaz Gohar Shahi's images, he was able to clearly see the image of Lord Ra Riaz.

Sri Lanka

Mr. Achook had a disability in that he could not speak without stammering. When he took Invocation of the Heart from the image of Lord Ra Riaz, he noticed something strange coming out of his mouth, after which he was able to speak without stuttering.

Sri Lanka

Mrs Ahmed had breast cancer. After spiritual healing from His Holiness Younus AlGohar, the Representative of Lord Ra Riaz, she is now cancer-free.

United Kingdom

Ms Heather suffered from Multiple Sclerosis. After receiving spiritual healing at her local church from a spiritual minister of MFI, Mr Steve Bell, Ms Heather showed dramatic signs of improvement. Previously, she would be unable to walk without assistance; after the healing, she was able to walk unassisted up flights of stairs. She now keeps images of Lord Ra Riaz Gohar Shahi and Lord Jesus Christ in her home

United Kingdom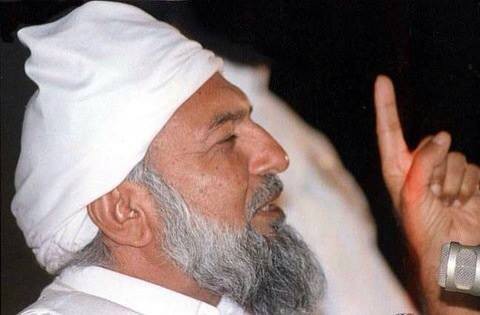 Lord Ra Riaz's Revolutionary Message
'A Muslim thinks he is the best, a Jew thinks he is the best and a Christian thinks he is the best. However, I say that the best among all is one who loves God the most, in spite of his indifference to any religion.'
SUBSCRIBE TO OUR NEWSLETTER
Sign up to receive information relevant to you and keep up-to-date with our activities and upcoming events!
The Religion of God
The answer to man's most profound questions can be found in this comprehensive textbook on spirituality. A must-read for seekers of the path, this book reveals the untold mysteries and secrets of God.
Steve Bell President of M.F.I UK
Reverend Steve Bell was introduced to Messiah Foundation International in 2006, when a colleague showed him the true image of Lord Jesus Christ. In this self-written entry, he explains what happened after that.